SE + Apple Skin Stem Cells Award & Success Story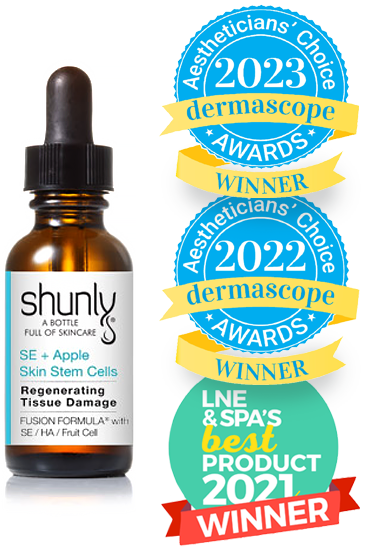 Preserves longevity of skin stem cells
Repairs damaged tissue and protects human stem cells against UV light
Preserves the vitality and youthful appearance of skin
Helps promotes cell proliferation
Reduces the depth of crow's feet, wrinkles, and fine lines
Delays senescence of essential cells
Ideal for all skin
I am W Adams, a 69 year old white male in relatively good physical condition. Some history of hay fever allergies but no history of skin diseases.
In January of 2019, I noticed patches of dry skin on my face and forehead. The skin was dry and flaking and my response was to wash these areas aggressively with a soap, water and washcloth during my morning shower. I then treated the areas with various lotions, looking for a lotion that would moisturize the affected areas. I used Epionce, Nutregena lotion, and eventually Neosporin cream. These treatments were ineffective and dry skin patches appeared on the back of my neck behind both ears. My wife also noted reddened skin around the back of my neck but no dry skin flakes.
When I scrubbed the affected areas, the dry skin was removed but the areas remained red and I had a burning sensation similar to a mild sunburn. The dry skin patches returned within 24 hours.
A dermatologist examined me and suggested that it was not dry skin but a yeast infection that was spreading and that my body was not fighting off the yeast that is found our skin at all times. She believed that the flakes I was seeing were actually yeast cells and not skin cells. She suggested that I continue to wash the areas with soap and water but to do it very gently and to pat dry the areas with a paper towel and to allow the skin to heal. She also suggested that I stop shaving with my current electric razor and buy one that sterilizes itself periodically.
I did the following things:
I scraped my old razor and bought a new one.
I stopped shaving altogether for three weeks.
I washed my face with soap and water, gently washing the affected areas with my hands only.
I patted my face dry with paper towels and then disposed of the towels.
I applied the Epionce lotion for several days until my wife brought home the Shunly SE+Apple Skin Stem Cells Skincare serum that she obtained from you.
I began applying the Shunly serum twice daily after gently washing my skin.
Within two weeks most of the dry skin flakes were gone and within four weeks the redness had disappeared. I discontinued the use of the Shunly serum and neither the redness or dry skin have reappeared. I have no further skin discomfort.
B,C,E + Ferulic Treatment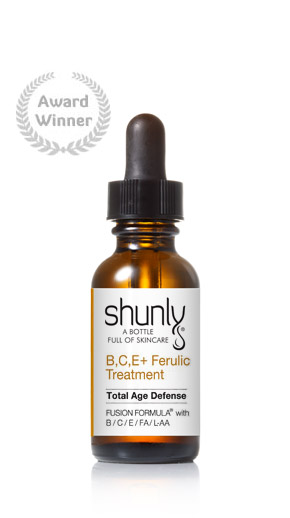 Provides maximum protection above and below the skin's surface
Protects against free radicals and corrects existing photodamage
Increase collagen synthesis and cell proliferation of protein fibers
Tones, tightens, softens and smoothes
Ideal for all skin types
Winner of: Our Best Selling Antioxidant Vitamin C
2018 – 2023
SE + Apple Skin Stem Cell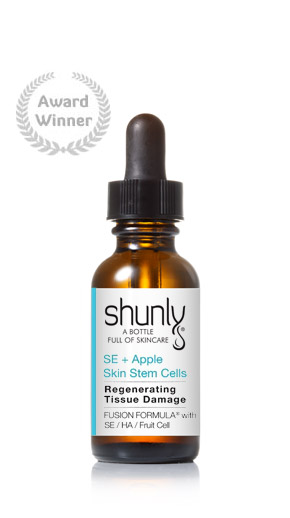 Preserves longevity of skin stem cells
Preserves the vitality and youthful appearance of skin
Helps promotes cell proliferation
Helps reduce wrinkles and fine lines
Delays senescence of essential cells
Ideal for all skin types
Winner of: Professional Choice Award Best Stem Cell Product
2021 – 2023
Vita A, E + Ceramides Treatment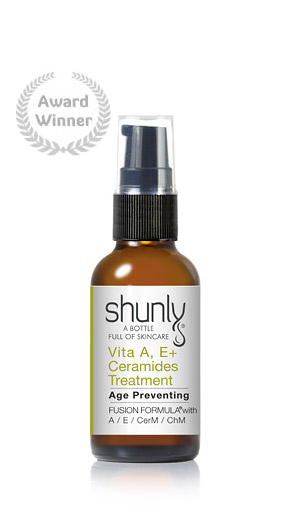 Helps to minimize the appearance of fine lines, wrinkles, and skin discoloration
Intensive repair action
Promotes hydration and moisture
Decreases dry, flaky, and itchy skin
Promote skin healthy cell regeneration and improves elasticity
Keeps moisture level
Ideal for all skin types
Winner of: Professional Choice Award Best Retinol Product 2019
pH≈CoQ10 + A-Oxy Toner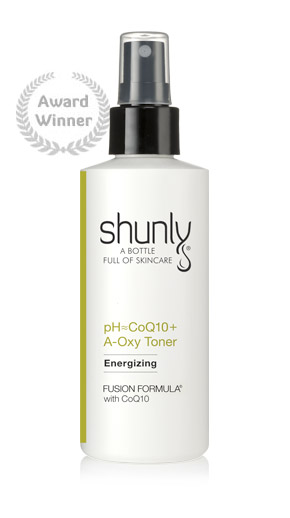 Helps increase energy production in cells
Absorbs damage caused by oxidizing agents and free radicals
Rejuvenates and moisturizes skin
Nourishes and maintains a healthy skin pH balance
Ideal for normal to dry skin
Winner of: Professional Choice Award Best Hydrated Toner 2023